Some Points of Interest To Consider This Week…
China – USA Traffic:
Wake Up & Smell The Potential Cordite
Take this to the bank, or to 'Vegas: There is no material air passenger demand between the USA and China, anymore.
No, not just a pandemic dip. An almost complete disappearance.
China's unelected CCP is now a hostile enemy. That does not generate tour groups in either direction.
Some Numbers. In the third quarter of 2018, there was approximately 1. 3 million O&D passengers between the two countries, including connections over Seoul and Tokyo. Fast forward to 3Q 2022, and the number was just under 2,000. Do the math.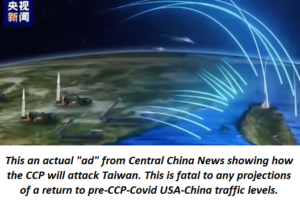 Now, the last figure was affected by the recently ended shutdowns of entire cities in China in efforts to subdue the spread of the disease that the CCP itself created for the globe.
But between pre-CCP-Covid and now, the entire underpinning of the market has changed. Tourist traffic is gone, and US-to-China business investment has taken a powder.
Add in the open threat of war on Taiwan, and the successful recent Chinese reconnaissance attack on the US, and it doesn't take a degree from the Army War college to see the future.
Point: most of the ambient forecasts for USA-China traffic are pure air. Our Airports:China™ estimates for 2023 are in the neighborhood of less than 100,000 passengers.
US carriers: find alternative markets for those A350s and 787s.
___________
Mexico:
Fifth Freedom For Foreign Carriers Can Wait
The guy supposedly running Mexico has decided to put on hold his proposal to allow foreign airlines to fly domestic markets.
Maybe it's because no foreign airline managed by anybody awake and sober would take him up on his grand offer.
This is the same president who is planning to have the Mexican Army establish a passenger airline. Who knows, it might work. After all, the army hasn't done real well taking on drug cartels, so this could be an alternative use.
A few years ago, some of this president's intellectual fellow-travelers in the USA were proposing to let foreign carriers operate domestic US markets, to enhance competition and fill in routes dropped by American carriers.
Yup, that Youngstown-Cincinnati market or Utica/Rome -Dayton route (which some clown consultant actually once proposed) are future goldmines for Lufthansa or maybe Turkish.
The chain of custody from the last drug test was lost, apparently.
_____________
This Week's Aviation Unscripted Video
A Special Vox Deorum
With Safety Expert Captain John Cox
We are excited to announce that this week we will have one of the industry's foremost safety professionals with us to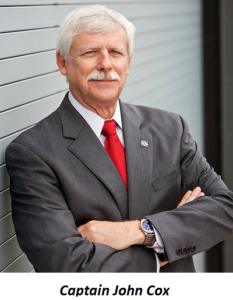 explore the challenges faced by airlines, airports and aviation in the future.
Captain John Cox, CEO of Safety Operating Systems, and Mike Boyd will be exploring the issues that are coming in the next two years as both safety and security regulations evolve.
The special video will be posted at 11:00 AM ET on Thursday April 20.  Mark your calendar and join us for insight into the future.
In the meantime, if you haven't already done so, click here to take a look at the industry's new video source of aviation insight. Bookmark it, and we'll see you on the 20th.
___________
Russian Airline Fleets: All Dressed Up With No Parts
Aircraft leasing companies are finding themselves with lots of fun in regard to airliners at Russian carriers.
Because of sanctions, they really can't fly outside of Russia, for fear of getting the airplane re-popped for various reasons. Now, nobody will provide insurance to a Russian airline. That means that they are non-compliant with lease terms, and those lessors want the planes back.
But the Russian carriers aren't playing ball, and just parking A320s and B737s and B747, etc. as they run out of spare parts.
Upshot: there are approximately 400 such airliners inside Mother Russia, worth approximately $10 billion. Given the status of the war, it's not outside of possibility that most of these flying machines will rot to the point of being eventually scrapped.
More Upshot: Those leasing companies on the hook will need to make up for these losses. That will affect the rates for all airlines going forward.