Boyd Group International Has Over 30 Years Providing Insight And Data In A Range Of Aviation Matters
Boyd Group International is the leader in aviation forecasting and research. We are at the cutting edge of the trends and dynamics driving aviation.
In addition, our nearly 40 years of experience gives us the ability to provide unique factual insights to aviation matters. This is the reason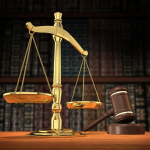 that we are called upon for our insight in litigation assistance.
Michael Boyd, president of the firm, has assisted in a range of aviation matters, providing clients information, data and perspectives, delivered in professional reports as well as in deposition and in court testimony. We have worked with legal entities across the globe and across the aviation spectrum. Our unique foundation in aviation research and forecasting is our core advantage.
A list and description of matters participated in can be supplied on request.