Aviation's Most Innovative – And Aggressive – Team

In the new aviation industry, specific area expertise is critical. At BGI, we have the unique structure that brings the top expertise to every aspect of our client projects.

For that reason, Boyd Group International has assembled an advanced team of independent experts that are established as thought leaders in their respective fields to assist our clients in the new challenges of the future.
In addition to our own staff, each of these sources represents innovation and futurist industry leadership in their respective area of expertise, which gives us the ability to move immediately in bringing intellectual firepower to bear for our clients.
Michael Boyd is President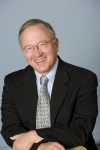 Mike is involved in direction of strategic planning including expanding the global footprint of the firm's consulting and forecasting activities. He is an established expert in aviation forecasting and over-the-horizon research.
Mike is well known as an expert in futurist aviation issues, and is often called upon by the national media to provide input regarding events and trends affecting airlines, airports, and aircraft manufacturers. He has directed hundreds of projects for clients ranging from small airports to global companies such as General Electric, Delta Air Lines, American Airlines, Southwest Airlines, Continental Airlines, Aerostructures, and Embraer Aircraft.
Mike started his career with American Airlines in 1971. He joined Braniff International in 1977, attaining the position of Regional Director, and was responsible for opening the carrier's Far Eastern operations. In 1982 he moved to Bar Harbor Airlines as Vice President of Marketing and Planning.
In 1984, he co-founded what is today Boyd Group International. Seeking advice from respected leaders in the aviation consulting industry, it was recommended that the firm be based in New York or Washington, in order to have proximity to headquarters and key branch offices of airlines and to government offices. Underscoring the firm's strong sense of independence from "ambient" thinking, the firm was established in a small town high in the Rocky Mountains west of Denver. It was only the start of the company's dedication to seeking fresh and higher (in this case, literally) perspectives from the stale norms accepted in aviation. Even then, Mike and the staff recognized that electronic proximity was the future, and that integrity, research, and cutting-edge expertise would trump any benefits of an office on Connecticut Avenue.
Coming from an airline family, Mike grew up living at points across the country, and attended high school in Taiwan. Mike holds a degree in Social Science from Michigan State University, with a minor in Mandarin Chinese.
Marian Henley Boyd is Chief Operating Officer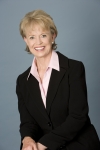 Marian Henley Boyd is Chief Operating Officer of the firm. The Boyd Group International Aviation Industry Workshop Program is directed by Marian, including the widely-attended International Aviation Forecast Summit. Held annually, this has emerged as the number one event in regard to hard-hitting, no-nonsense trend, traffic, and passenger forecasts, and is attended by leaders from all areas of the industry.
Marian also directs the wide range of airline-related training programs developed by the company. These programs are tailored to the specific needs of the airline industry, and to those of the specific client. Programs developed at Marian's direction have assisted a number of aviation clients in improving direct customer service as well as the efficiency of service delivery. Customer Service Solutions – a basic skills program for front-line airline employees has been successfully implemented at carriers of all sizes, from small commuters to international airlines.
Before co-founding what is today Boyd Group International, Marian was with Braniff International Airways, rising to the position of Regional Director in the Northwest. During her career at Braniff, Marian was involved in that carrier's international expansion, including the establishment of station operations in Europe and developing procedures and training programs for local staff.
She holds a degree in Business Administration from North Texas University.
Captain Michael Baiada – Aviation Operations Enhancement & Efficiency

Captain Michael Baiada works with Boyd Group International in the areas of operations restructuring, air traffic control issues, and management enhancement development.
Today, the operational approaches and systems at airports are a rapidly-evolving dynamic that will be critical to assuring maximum efficiency of operations. Every aspect of the process represents opportunity to reduce costs and enhance safety. Captain Baiada is the competitive advantage BGI can bring to our airport clients.
A retired 747 captain, Mike has been a leader in projects to improve the nation's air traffic control system, and in 1994 co-authored along with BGI the first study that brought Free Flight to the attention of aviation. The study prompted congressional hearings which directed the FAA to accelerate development of the Free Flight concept. He is also expert in procedures to make flight sequencing and departure procedures more efficient, and has worked with a number of clients in this regard.
Captain Baiada holds a degree in Engineering from Rutgers University.
Captain John Cox – CEO, Safety Operating Systems — Safety, Security & Regulatory Systems

At Boyd Group International, we recognize that the roles of airports are changing rapidly and fundamentally. It's not only the new stresses of traffic and volume at large airports, but also at mid-size and rural facilities as well.
New, more sophisticated aircraft and airliners, plus entirely new operational applications are generating the need for airports to plan for a challenging and very exciting future. New fleets at airlines, plus an entire revision of the structure of business and general aviation are leading to new and more complex regulations and operational requirements.
BGI assists our clients in being ahead of these issues, working with Safety Operating Systems, and CEO Captain John Cox.
Captain John Cox is president of Safety Operating Systems, a firm relied upon by aviation companies around the globe in regard to safety security and proactive future regulatory planning. With a distinguished career in aviation, including thousands of flight hours and directing safety programs for airlines, pilot organizations and major airports, Captain Cox is the resource BGI relies on to assure its airport clients have a clear understanding of the future.
Captain Cox is well known to millions of people, as the source of information at USA Today's "Ask The Captain" feature.
Adrian Fox – CEO, BFT-International – Market & Industry Brand Identity & Research

When our clients need professional, futurist market positioning, advertising and outreach, it's the proven expertise of BFT–International that we bring into the project.
In the future, brand identification and futurist market understanding and orientation will be critical to the business and revenue base of not only airports but virtually all aviation entities, from suppliers to manufacturers to investors and more.
Our clients need a heavy-hitter with a track record, not a lot of fluffy websites. Adrian Fox, CEO of BFT International is our colleague for our projects demanding accurate and professional brand auditing, particularly for airports in a very volatile environment of role changes.
It's not just commercially-served airports, but also vendors and concessionaires and other businesses related to aviation that need clear market future vision.
BFT International is the only full service branding, marketing and communication agency in the United States and Western Europe (maybe the world) with a specialty in Aviation Marketing.
This runs the entire spectrum of communication outreach for BGI clients, from basic regional market research, to exploring better branding and consumer outreach, to digital and web development. We are excited to partner with BFT in our airport and aviation projects.
Mike Dye – CEO, Business Presentation Solutions – Airside & Business Aviation Planning

At Boyd Group International, we recognize America's advantage with the best airport system in the world. And we know that airport value goes way deeper than commercial scheduled service. There are lots of disruptive opportunities coming for airports, and that demands expertise that is at the forefront of these new dynamics.
Boyd Group International has been at the forefront of analysis of these coming changes. This is the reason that we partner with Mike Dye, CEO of Business Presentation Solutions, Inc., which assists FBOs and other airport businesses to recognize, respond to, and take advantage of these fundamental changes in airport revenues.
Possibly the airport revenue area most in line for major disruptions is on the other side of the field from the commercial terminal. It's at GA and business aviation support facilities. The traditional business base of FBOs, for one example, will be turned on end. No part of the traditional FBO business will be untouched by what's coming over the next five years. Electric aircraft, retirement of 100LL-dependent aircraft, the switch to need for new maintenance expertise, decline in fuel and maintenance revenue streams, and more.
As the industry's #1 forecast and research firm. BGI has the team and the vision to put our clients ahead.