Before We Start:
Clear your calendar for Wednesday March 16.
Aviation Unscripted is featuring an exciting new Vox Deorum video session.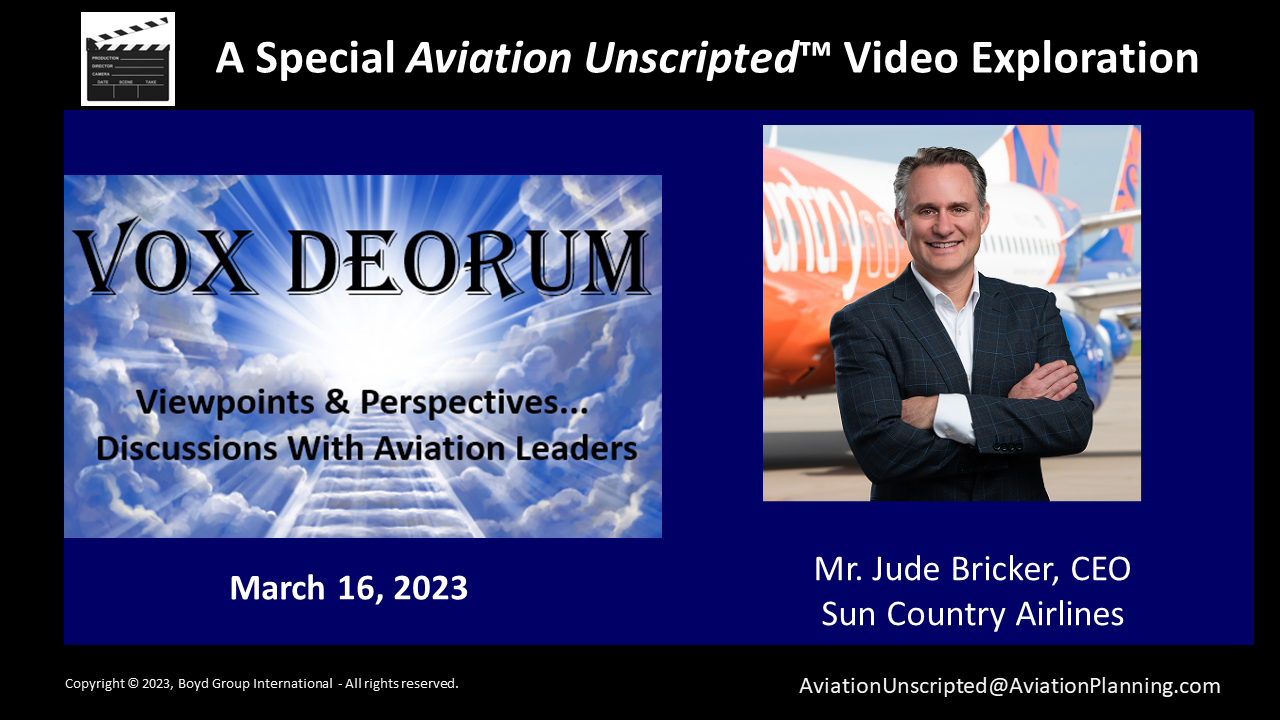 If you're interested in how air service is evolving, join us.
And in the meantime, you can click here to take a look at aviation's most incisive video series.
_______
Some Industry Issues Worth Watching This Week
China-USA Air Traffic. American, Delta, and United seeking more access to China. Don't misread this as any indication that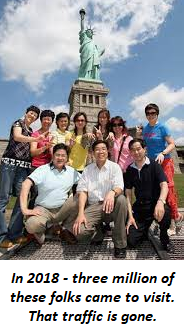 USA-China O&D is recovering to pre-CCP Covid levels. Before mid-2018, leisure traffic O&D was at over 6 million, roughly 75% of the traffic. Back then, the real demand was choked simply because there are no true connecting hub operations in China, the O&D traffic being very strong.
Today, however, the leisure traffic is gone. The economy of China is in tatters. The enthusiastic crowds of inbound visitors have evaporated, and even business travel to China on the part of USA businesses is down.
On a wider view, the current political situation is very iffy. The unelected thugs running China are clearly planning some military activity in the region.
It may start small, such as taking over Kinmen, which is controlled by Taiwan, and then determining what else they can do. Or, it could be a lightning attack on Taiwan itself, which would not necessarily be as messy as some predict.
That all said, US airlines need to be careful regarding tossing aircraft resources into a hostile country.
Mexico: Not Looking Great As A Destination. This past week, three more Americans visiting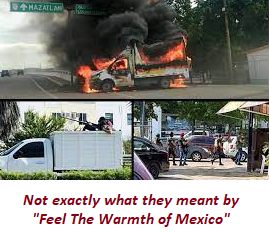 Mexico have reportedly disappeared. Adding more clarity to the fact that the Mexican authorities are not in authority, the cartel responsible for the abduction of five US citizens and the murder of two of them have reportedly issued an apology, claiming that is was just a big misunderstanding.
Point: any guess on how many parents really want their kids traveling to Mexico for spring break this year?
This could be what was seen in early 2020 due to Covid. Strong Mexico-US load factors could dive into single digits.
The resorts are indeed world class.
It just seems that there may be a mini-world war outside the hotel gates.
More Barriers For Small Community Air Service. The recent situation in Dubuque, where the airport could not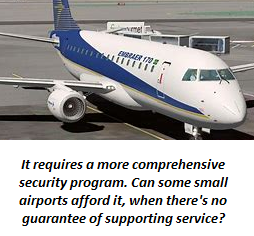 accommodate Avelo 737s due to the need to revise the Airport Security Plan, is a message for other small communities.
Those that have only had 50-seat jet service will need to revise their security programs if they have any chance of keeping network-branded service.
That's because in the next 12 to 18 months, the floor capacity will be over 60 seats, requiring the appropriate revisions to the security plan. Costs?
Particularly in the rare cases where chances of recruiting some of the limited 76-seaters in operation may be really problematic, doing this on the come line may be a fool's errand.
The Regional Airline Association: Misinformation & Obsolete Solutions. The RAA has formed a semi-task force, called Rally For Air Service, intending to convince congress to do something – anything – to get more pilots trained. That's the positive part.
However, the RAA is posturing that with more pilots, most small communities that have lost service at the local airport can get it back. They also contend as a blanket statement that small communities without flights – ostensibly, any flights – at the local airport are cut off from attracting investment.
Both of these contentions are not only off-base, but are completely counter to air transportation realities. With the retirement of small jets, with or without pilots, many small communities won't be able to gin up enough traffic to support local-airport service.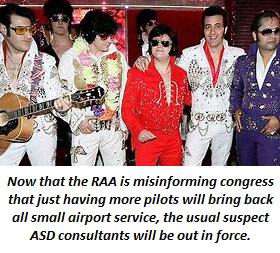 This means that the RAA is blissfully ignoring the consumer and consumer options. In many cases, the consumer has found at other airports far better options than the 2-3 daily flights that were once at the local airport.
For example, it is unlikely that  an airport like College Station will be able to attract new service to compete with even the 85-90 minute drive to access dozens and dozens of nonstop flights at Austin or Houston. United and Delta are not coming back, regardless of how many new pilots are trained. They no longer have the aircraft appropriate to the market. Incumbent American isn't going to add O&D flights from there, either. The same with Toledo, where Detroit's nearly 300 daily flights makes the under-an-hour drive far superior to anything that Express Airport can attract and support.
The RAA means well. But they have the responsibility to recognize air transportation realities, and not propose solutions that are not germane to the entire situation. What they are doing is encouraging small communities to pursue air service for which the fleets are being retired.  Check out our recent Monday Insight covering this reality – one the Regional Airline Association doesn't mention.
But on a wider economic perspective, it probably will encourage more semi-ethical consultants to descend on  these misled small communities like Elvis impersonators in Las Vegas.
But write this down. There is no "pilot shortage solution" to re-instating air service at many small community local airports, as the RAA is claiming.
It's a lot more fundamental than that.
________