Category Archives:
Touch and Go
Boyd Group International was honored to present the keynote at the annual meeting of the Aviation Council of Pennsylvania.
We covered how rural airports are facing a changing but exciting future, and how changes in communication channels now allow small communities to compete for industrial investment on a more level playing field with large metro areas. Click here for the complete presentation.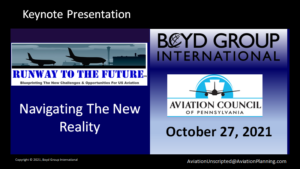 We cover in more detail the traffic generation dynamics that we're discussing in the October 11 Monday Insight.
Log on and take a couple of minutes to see aviation's new source of aviation commentary and perspectives.
While you're there, do review the library of past Unscripted videos…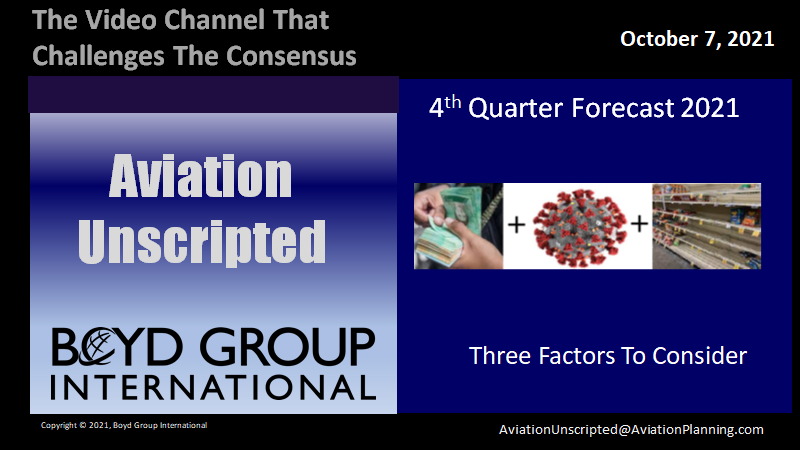 Our channel – Aviation Unscripted – is on Rumble.com. We moved it from YouTube due to their policies of muzzling free speech and free expression, under the dishonest guise of "accuracy."
Boyd Group International has higher standards.