We cover in more detail the traffic generation dynamics that we're discussing in the October 11 Monday Insight.
Log on and take a couple of minutes to see aviation's new source of aviation commentary and perspectives.
While you're there, do review the library of past Unscripted videos…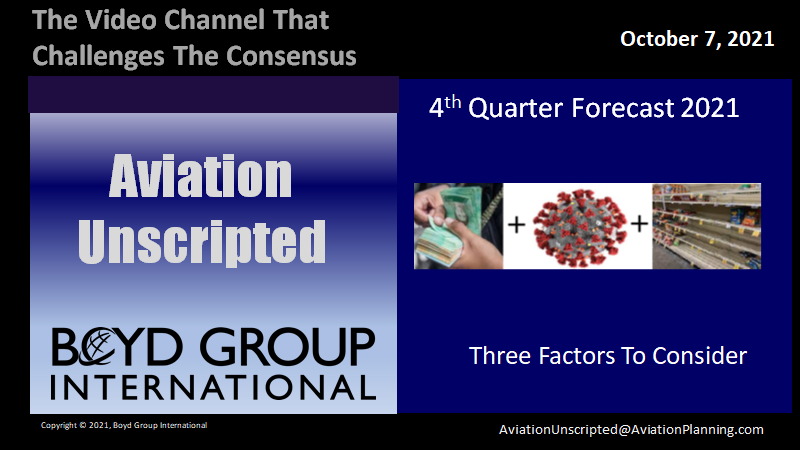 Our channel – Aviation Unscripted – is on Rumble.com. We moved it from YouTube due to their policies of muzzling free speech and free expression, under the dishonest guise of "accuracy."
Boyd Group International has higher standards.