Where We're Located
Our offices are in the Rocky Mountains at 7,900′ (2,407 m.) in Evergreen, Colorado, right on I-70, just west of Denver, and approximately 45 minutes from Denver International Airport.
Easy to get here… from Denver, just take Exit 248, and keep going west on the access road. After about a mile, you can see our offices across I-70. Take the next left over I-70, and left again at the end of the bridge. The name on our office building is Moosehaven Business Tower.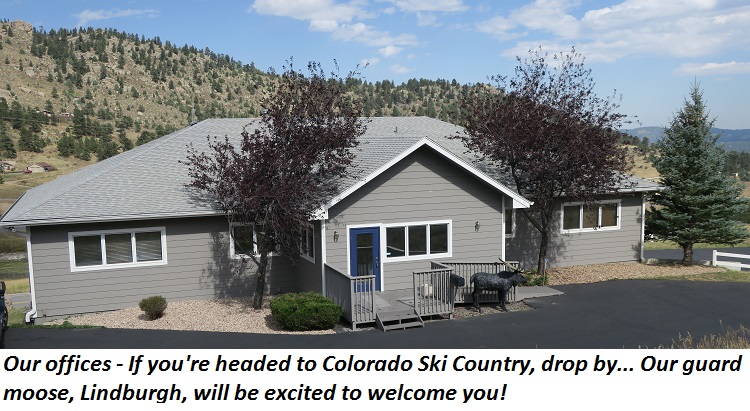 From the west, just take Exit 247, and at the stop sign, you can see the building just off to your right.
If you're going to be in the area, or if you're planning to take advantage of Colorado's winter and summer resorts, give us a call, and we can arrange to get together. We're right on the way to Vail and all of the major ski areas.
Coming To Colorado?
Drop By We're right on Interstate 70, just about 45 minutes or so from Denver International Airport.
If you're in the area, give us a call: 1+303.674.2000